About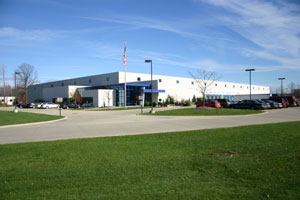 Bearing Technologies Ltd. is the only design, test validation, and manufacturing organization of aftermarket wheel hub assemblies in the USA. As our core product offering, Bearing-Tech has years of experience in engineering hub assemblies for the automotive replacement parts industry.
Our customers are some of the largest distributors of automotive aftermarket products accross the globe. Backed by OE standard safety and quality testing, Bearing-Tech has manufacturing, testing, and packaging facilities located in Northeast Ohio.
In addition to our hub assembly product line, Bearing-Tech also has manufactured and supplied related automotive bearing products to the aftermarket for years including clutch release bearings, driveshaft center support bearings for both the OE and aftermarket, racing bearings, axle repair package bearings, and specialty industrial bearings.
Bearing-Tech offers our customers the added value of custom packaging, labeling, and branding solutions delivering parts on-time and ready to ship. Bearing-Tech has delivered at a rate of 95% plus to our major customers for the last five years.